So the plan for this evening was to cut a stencil and paint a knock-off of the Kate Spade ampersand canvas, BUT today was downright crummy and the only solution was a couple of glasses of wine (today's winner was The Show Malbec, $12 at Target) Which means whipping out the exacto knives to cut stencils after a couple (ok, it was 3) glasses of red didn't seem like a great idea, so it was on to safer and easier pastures. Its a reinterpretation of the shopping bag gallery wall - I have saved all of the little special snippets from Mr Big Sunglasses over the years and this Tiffany box was dying to escape its plastic bin. If you have $10, 10 minutes, and a special snippet that you need to display - you can make your own version of this piece. Please forgive the night photos - I will try to be better about getting daylight photos because the colors look so much better without the flash.
Here's the finished product!
Things you will need:
Ribba Frame from Ikea or other suitably deep photo frame with mat

Coordinating scrapbook paper

Adhesive of your choice - I used a combo of double sided tape and glue stick

Paper cutter (or scissors if you have steadier hands than I do)

Jewelry box lid or other meaningful snippet you want to display
Take the back off of the frame and use the backing as a template to cut your scrapbook paper to fit. After you cut your paper, center the jewelry box lid on the scrapbook paper and run the glue stick around the edges and also run the double sided tape around the edge as well for double adhesion and stick the lid down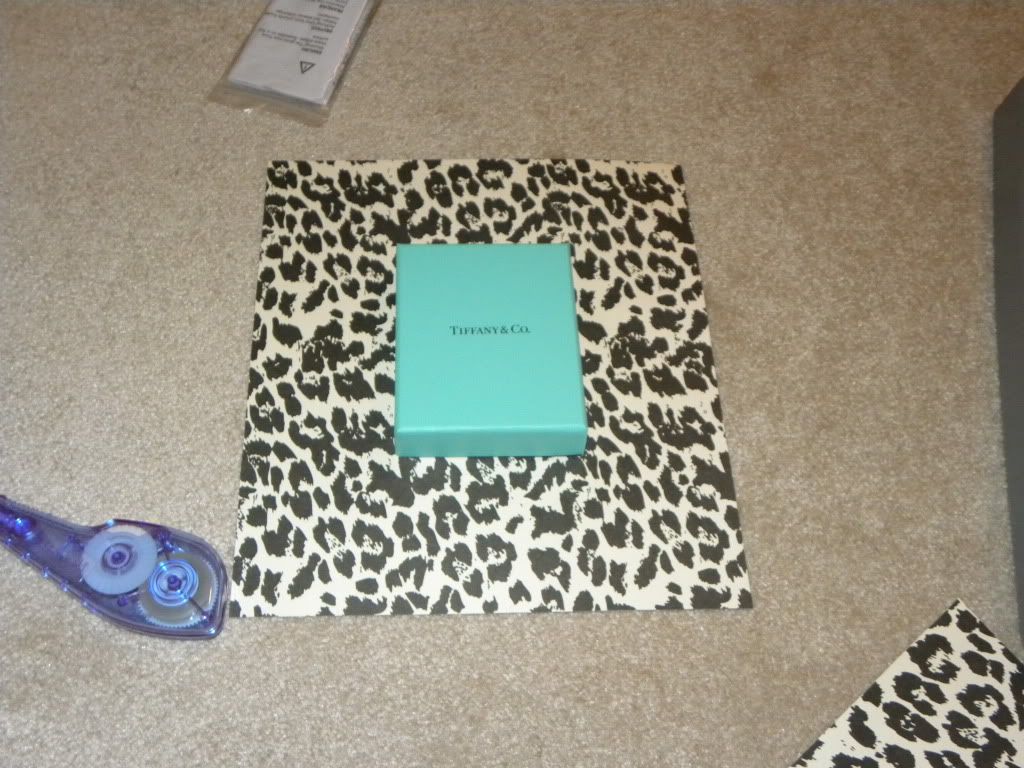 Now that the jewelry box lid is secured to the scrapbook paper run the glue stick around the back of the matting, and center the scrapbook paper inside the mat.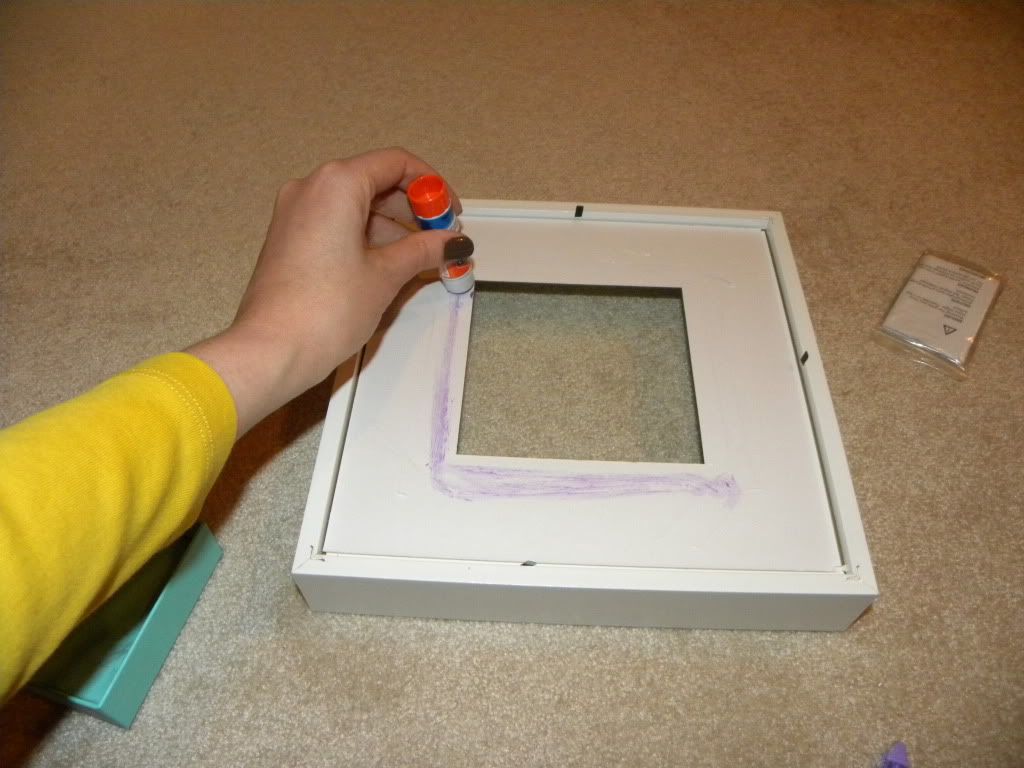 All that is left to do is put the back of the frame back on and enjoy!
The entire project took less than 10 minutes - so don't keep those memories in a box, throw them up on the wall!
Enjoy!